Take the country-blues of Hank Williams and mix in the harmonies of the Everly Brothers. Then add a blend of the Americana sound of the Band and John Prine. Combine all that with the original tunes of frontman Thomas Oliver, and you have the Lazaretto Creek Band.
A mix of folk and country, blues and swing. Original and classic.
Or as Connect Savannah says, "the swingin' country-folk sounds of the Lazaretto Creek Band, fronted by down-home singer/songwriter Thomas Oliver."
And again: "From toe-tapping, catchy country tunes to haunting, wistful story-songs, the prolific writer [Thomas Oliver] is refreshingly versatile in both style and narrative."
Even when performing well-known covers, the Lazaretto Creek Band brings its own soulful interpretations.  This isn't a cover band, mimicking another's sound.
The Lazaretto Creek Band spotlights husband and wife team known throughout the Coastal Empire as consummate musicians:  Roy and Martha Swindelle;  he on the guitar and slide and she on the accordion.  Chip Zulliger leads his considerable talents to the resonator and bass, and Tom Freeland clicks it into a groove with his customized, cajon-based percussion.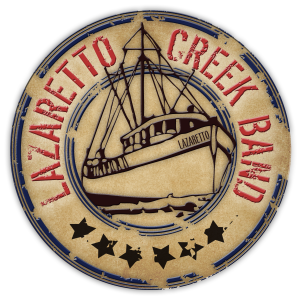 Thomas' songwriting has been described by Connect Savannah as "pure left of center Americana."
The Savannah Morning News wrote: "…singer-songwriter Oliver knows how to hook you with a punchy line."
Red Line Roots, in a highly favorable review, wrote: "…in a world of people trying to make country music and falling short, [Thomas Oliver] soars high above the competition."
You'll be saying the same about the Lazaretto Creek Band when you hear them.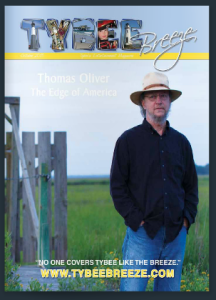 You can listen to Thomas' songs  on this page and find out where the band is playing in the Calendar above.
If you'd like the Lazaretto Creek Band to play your venue, party or special event, contact Thomas at:
Email: thomas@thomas-oliver.com
or toliver.writeright@gmail.com
or Phone: 912-223-4050 (personal cell)