Country-folk singer/songwriter Thomas Oliver's music mixes old school country with some blues and folk along with a little swing.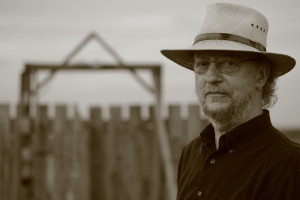 His critically acclaimed CD, "The Edge of America, is "pure outlaw Americana…." while his catalogue of songs has been described by Connect Savannah as ranging "from toe-tapping, catchy country tunes to haunting, wistful story-songs, the prolific writer is refreshingly versatile in both style and narrative."
Thomas writes and posts a Song Blog on his website, where every couple of weeks, he post a new demo of a song and the short story behind it.
Over the years, the Georgia Music Industry has selected five of Thomas' songs for its Best of Country Showcase.
After moving from home-town Atlanta to Tybee Island, Thomas soon found himself nurturing a songwriting community by producing the monthly Savannah Songwriters Series. The writers-in the-round showcase is entering it's sixth year.  He also hosts the monthly Tybee City Limits show at the Post Theater.
In addition to his solo career, Thomas also fronts the Lazaretto Creek Band.
His website is thomas-oliver.com
He can be contacted at 912-223-4050 or by email at toliver.writeright@gmail.com