The Lazaretto Creek Band is a country-blues, Americana band based around the songs of Thomas Oliver.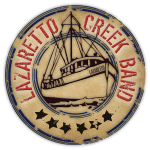 Mixing in well-known covers from Hank Williams Sr., the Everly Brothers, John Prine and the Band, the Lazaretto Creek Band also highlights masterpieces from important songwriters like Townes Van Zandt, Tom Waits and John Hiatt.
But even when performing covers, the Lazaretto Creek Band brings its own soulful interpretations. This isn't a cover band, mimicking another's sound.
Known for tight three-part harmonies, the Lazaretto Creek Band also spotlights multi-instrumentalists Chip Zulliger (lead guitar, resonator, bass, banjo and keyboards) and Craig Anderson (lead guitar, bass, mandolin).
Thomas' songwriting has been described by Connect Savannah as "pure left of center Americana."
The Savannah Morning News wrote: "…singer-songwriter Oliver knows how to hook you with a punchy line."
Red Line Roots, in a highly favorable review, wrote: "…in a world of people trying to make country music and falling short, [Thomas Oliver] soars high above the competition."
You'll be saying the same about the Lazaretto Creek Band when you hear them.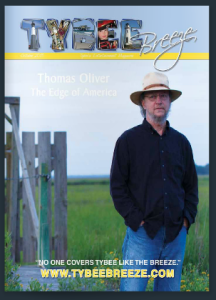 You can listen to Thomas' songs  on the music players on the left hand side of this page and find out where the band is playing in the Calendar above.
If you'd like the Lazaretto Creek Band to play your venue, party or special event, contact Thomas at:
Email: thomas@thomas-oliver.com
or toliver.writeright@gmail.com
or Phone: 404-660-4320 (personal cell)